Your child's room deserves to be decorated too. Give your children a nice room that they deserve by adding decoration to the children's room. This does not have to be too many decorations. You can just add a few here and there then add some nice-looking furniture that could add aesthetics to the room.
For decorations, you can start by painting the walls with nice color, or perhaps with some designs. You may paint some characters that your child likes, things that remind them of their hobbies, or stuff they generally like such as flowers, food, nature, animals, etc. Then you may also hang some banners or photographs on the walls. You may even have educational posters there that are both aesthetic and great for learning.
Then you should, of course, get furniture for the room of your children. Add a bed there, a table, a chair, a shelf, a dresser, and a closet. For the bed, you can get a creative bed for children that come in a different shape like a car shape or one with curtains like a princess'. But you could also just get a simple bed and decorate it yourself with ribbons or fake flowers, and the likes. Or you may also paint it to save money. This will also make the bed more versatile as you can easily paint it a different color or design when your child grows up instead of buying a new one. You may also paint the other pieces of furniture like the cabinet and table for them to be more eye-catching and for them to match the overall theme and design of the room.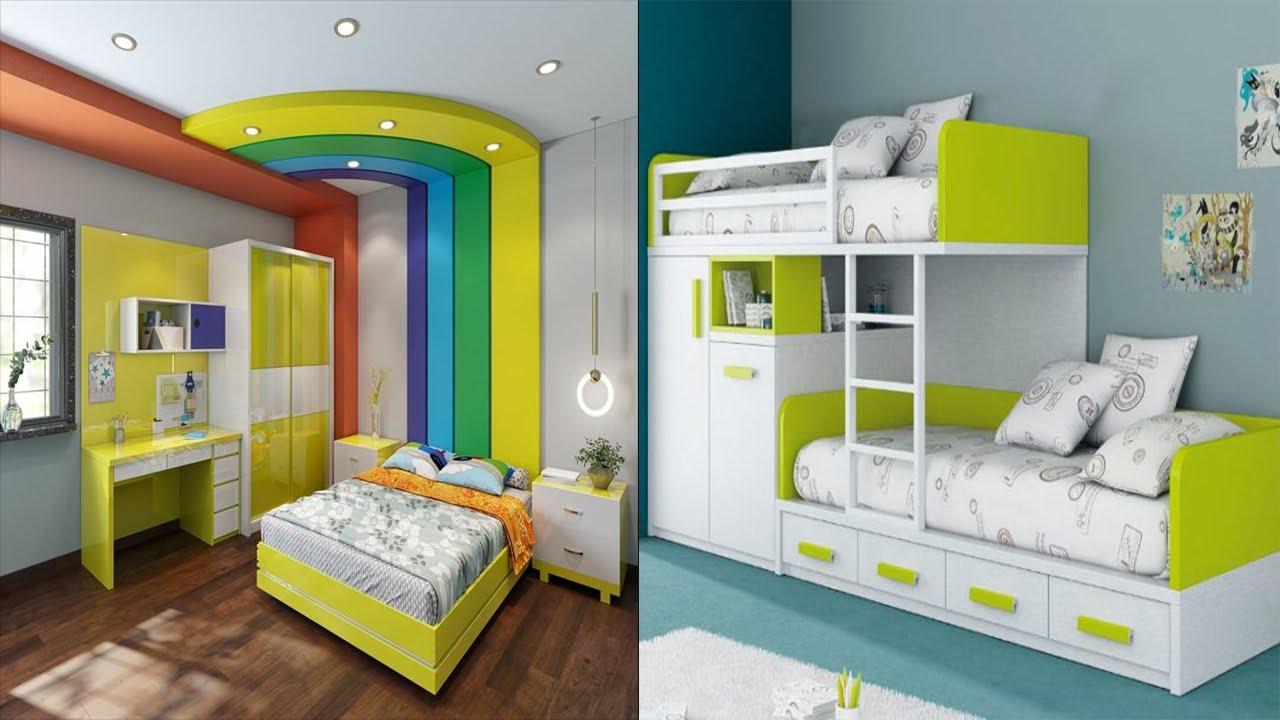 For other decorative items, you can get some nice bookends, paper holders, pencil organizers, cute lamps, and the like. There are different ways to decorate a child's bedroom. But make sure that you consult your child and actually take into consideration what he/she likes when doing so. And when DIY-ing the room, he/she may actually help too for a personal touch!