If you enjoy cooking at home and are serious about experimenting with new dishes that are cooked in an oven, you need to look at dutch ovens. Dutch ovens are not a new thing but only recently have they become popular. These heavy cast iron pans and pots have the great advantage of being able to retain heat and distribute it evenly inside.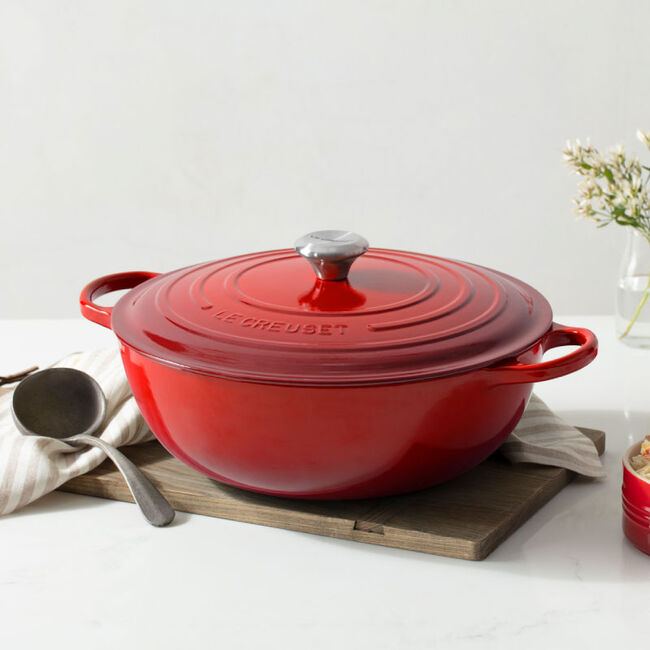 While the Le Creuset cast iron soup pot is not what you would normally think of when looking for dutch ovens. However, it can be used as one. It can be used to cook small batches of soup or anything else that you could think of. The model is available in 12 different colors and it includes a cast iron lid.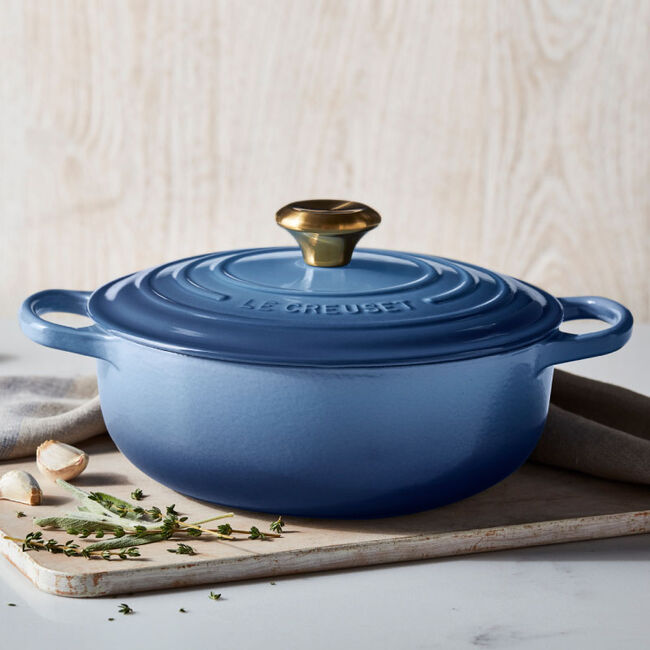 Le Creuset cast iron Sateuse is the ideal dutch oven to cook meat and vegetables. it is not as tall as their other dutch ovens but it works just as well. The Sauteuse is made from an enameled cast iron that ensures durability and protects the pot from damage and cracks.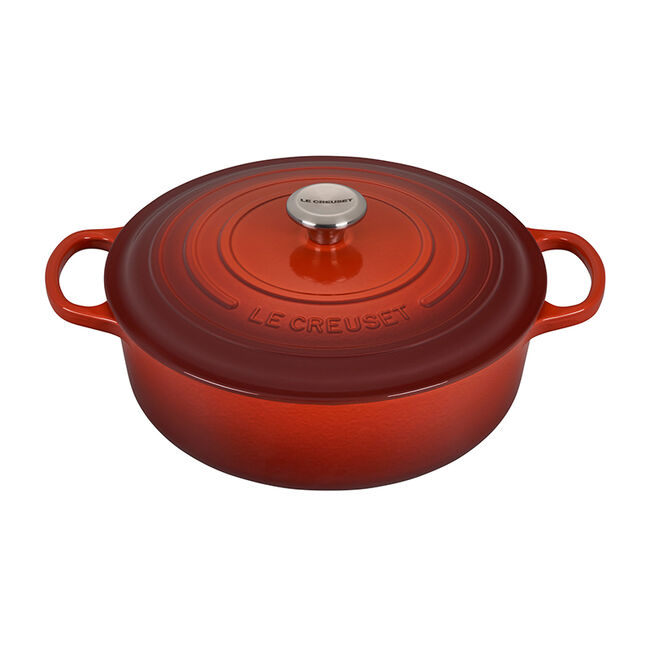 The cast iron round wide dutch oven is a very versatile piece of cookware. While it can be used to cook various dishes in the oven, it can also be used as a regular pot. The casserole comes with a heavy cast iron lid that helps retain heat inside while the two handles make it easy to maneuver.
The Round Dutch Oven with Gold Knob is one of the largest dutch ovens from Le Creuset. It has an elegant whine enamel protecting the pot while the lid comes with a gold knob. The dutch oven has a maximum capacity 7 1/4 qt. making it large enough even to bake a large bread or to roast an entire chicken. If you like smaller dutch ovens, you may want to consider the cast iron shallow casserole from Le Creuset. Its shape and size make it ideal for cooking meats, vegetables, or browning various types of stir fry dishes. The casserole was deliberately conceived to make caramelization easier.
The L'OVEn Signature round dutch oven from Le Creuset is their most versatile model. It has the ideal size to cook almost anything that requires dutch ovens and comes with a premium white finish. The dutch oven comes with an extra thick base to ensure no hot spots while the lid ensures an almost air tight seal to prevent heat and steam from escaping.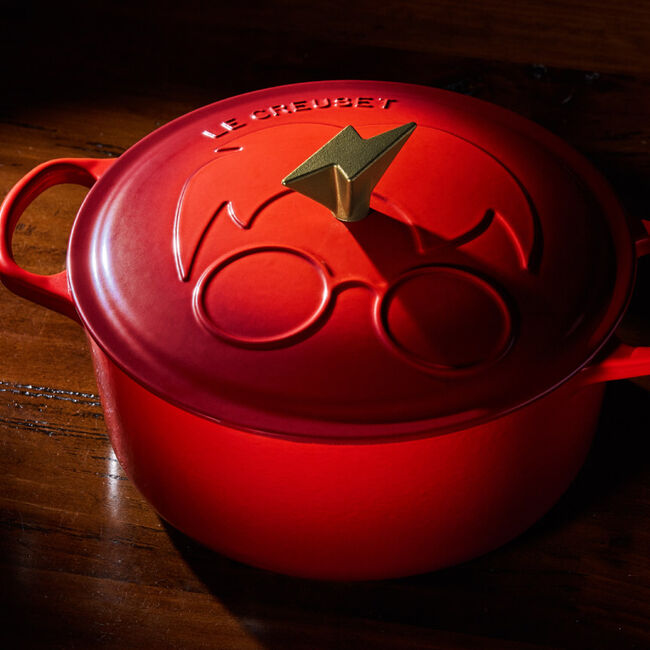 If you are a fan of the Harry Potter books and movies, it is impossible not to love the Harry Potter Signature round casserole. The lid of the casserole has a sketch of harry potter while the entire pot is coated with a premium red finish.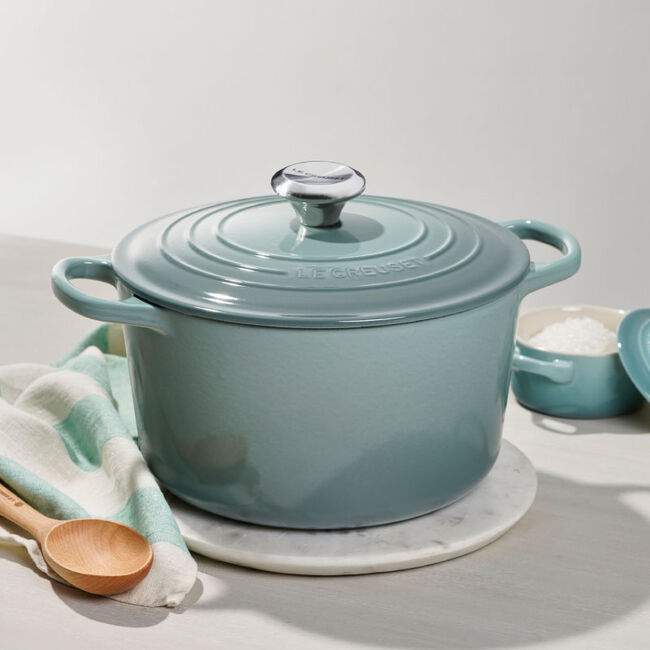 The deep cast iron dutch oven from Le Creuset is one of their most popular dutch ovens. It is made with a deep base and a very large lid that allows you to bake bread perfectly every single time. The handles make it very easy to move around while the large round lid ensures you get an even browning when making bread at home.